Natural vanilla yogurt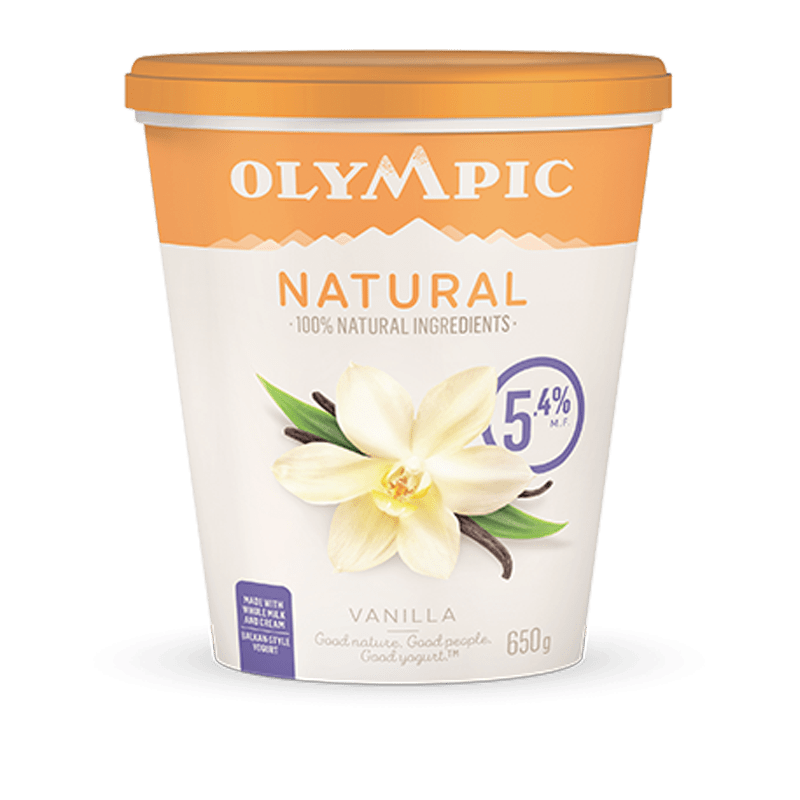 Our Natural Balkan-style vanilla yogurt is naturally firm and made with whole milk and cream. All our ingredients are 100% natural source. Our vanilla offers a velvety taste that's so sweet for a fresh yogurt to enjoy every morning.
PRODUCT ATTRIBUTES
Ingredients
Made from ingredients as fresh and natural as our milk
Whole milk, Cream, Cane sugar, Skim milk powder, Natural flavour, Bacterial culture.
* More than 1 billion probiotics per 100g that contribute to healthy gut flora.
(LACTOBACILLUS ACIDOPHILUS, B. LACTIS AND LACTOBACILLUS PARACASEI)
No gluten,
No gelatin,
No preservatives.