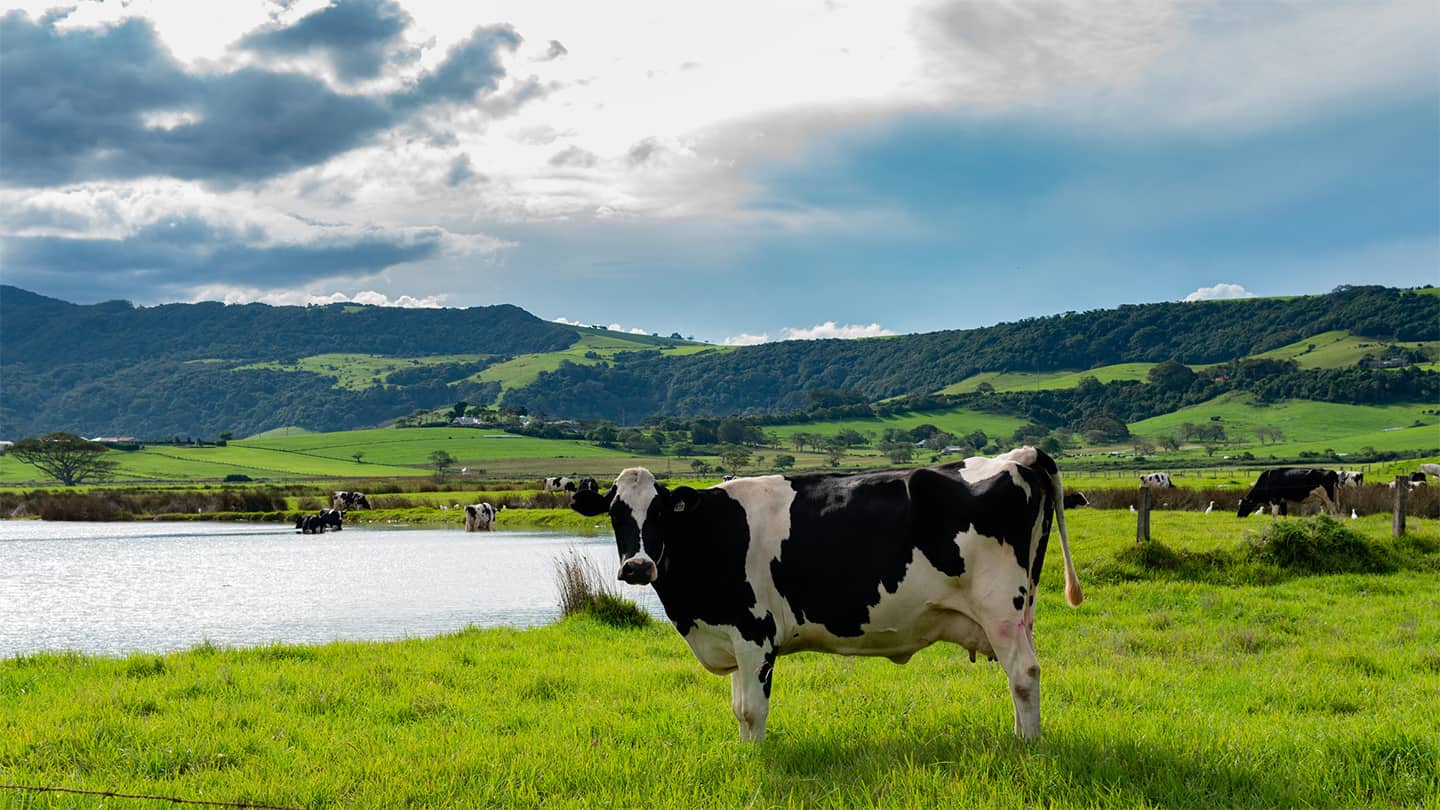 The fresh taste of the west coast in every mouthful
Milk is naturally the most important ingredient of all our dairy products. And its great freshness is due to the fact that our cows are in good health and live close to our dairies. It's really simple. Just like our yogurt.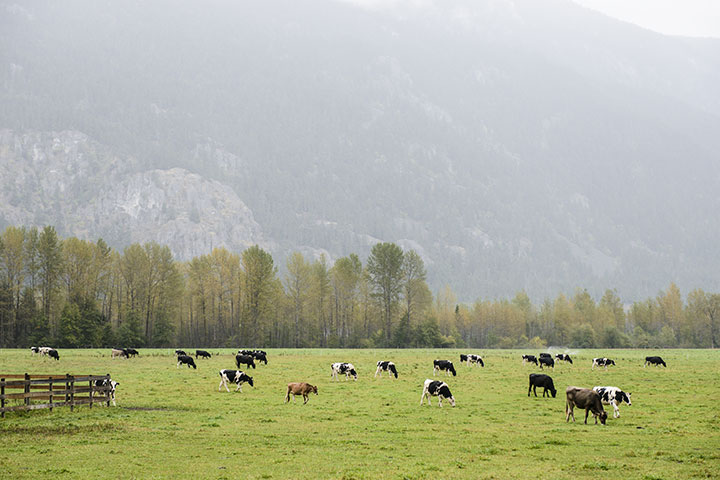 What's good about BC's nature
With the eternal snow of our Rocky Mountains, the pure air and the fresh grass throughout our province, it's perfectly natural that every mouthful of our yogurt offers a taste of BC's unique freshness. It makes us and our cows really proud.
At Olympic, with the fresh milk from our cows, we make top-quality dairy products in 48 hours. It's simple – freshness always tastes better.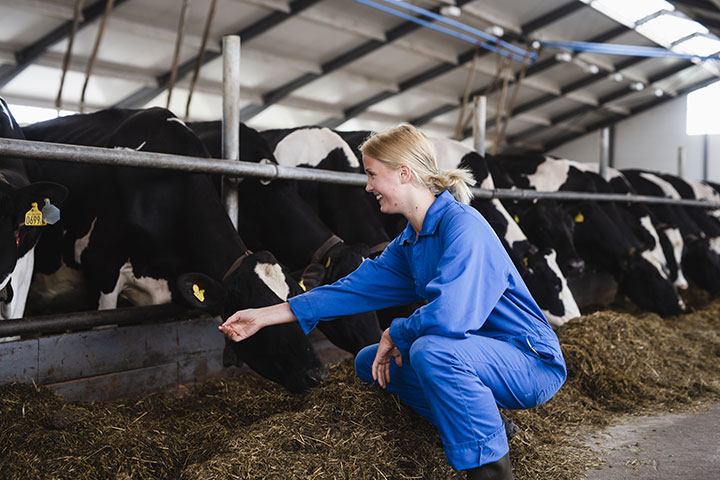 Olympic. Good people.
Our cows are perfect (like their milk)
Every Olympic cow is our employee of the week. Of the month. Of the year. You get the idea. These cows are our most valuable colleagues. Spend a day with them and you'll discover that they have personalities as diverse as those of the humans you work with every day. And by the way, they all have a nice name! Right, Phoebe?
Our dairy producers are passionate
At Olympic, our dairy producer friends really love their cows. From morning till night, they do everything to make their cows happy and healthy. You can taste it in every mouthful.
Our employees are dedicated
Making the best products is a passion shared by both dairy producers and Olympic employees. All our employees are 100% committed to offering dairy products made with 100% natural source ingredients. They are proud of it. And they hope to share their passion for Olympic products with you.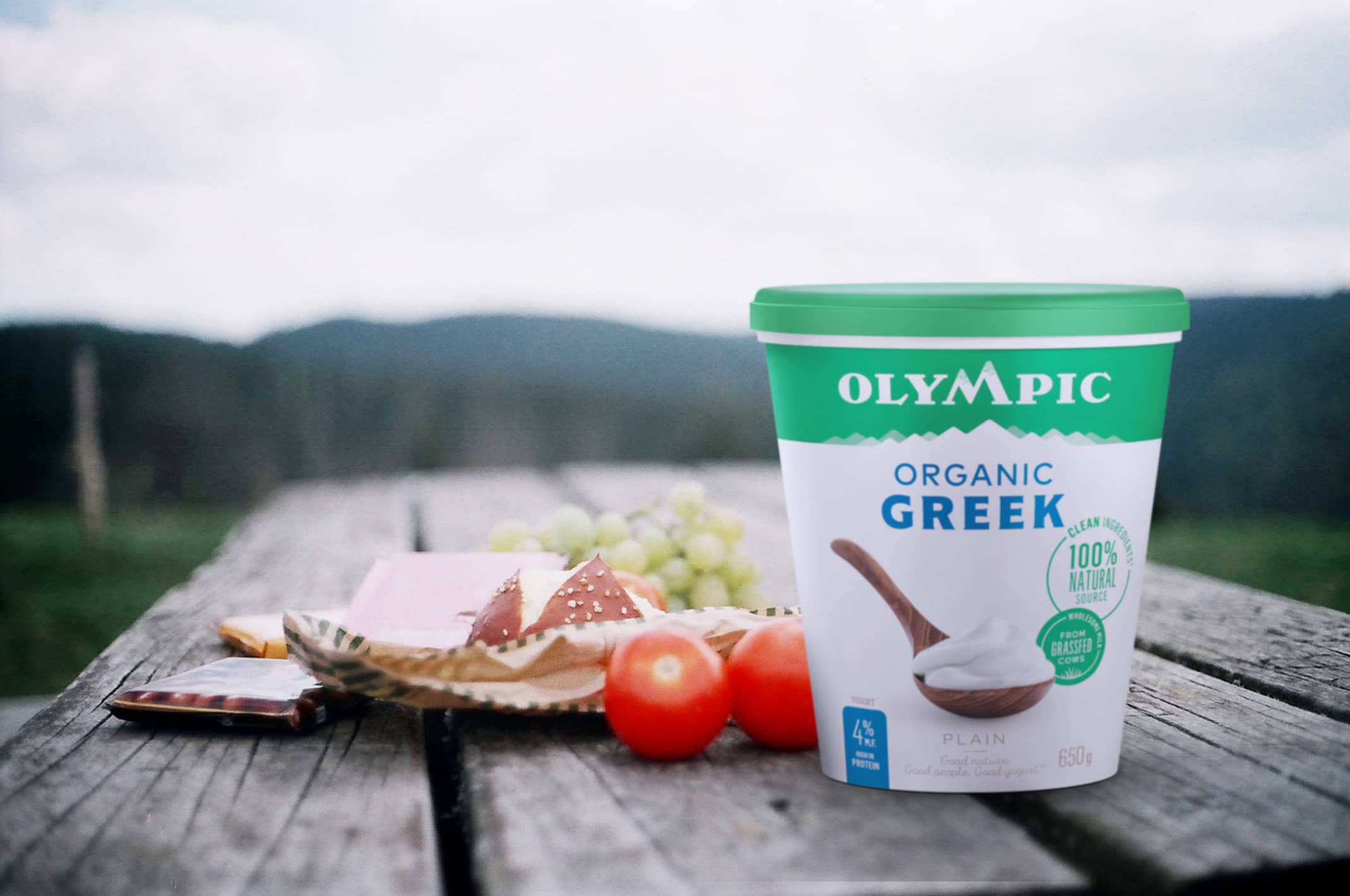 Good, fresh products
All our good products are made from ingredients as fresh and natural as our milk. When we say they're 100% natural source, we also mean they have no gelatin, no gluten, no preservatives and no artificial flavours or colours. Now, that's good!
All reasons are good to choose Olympic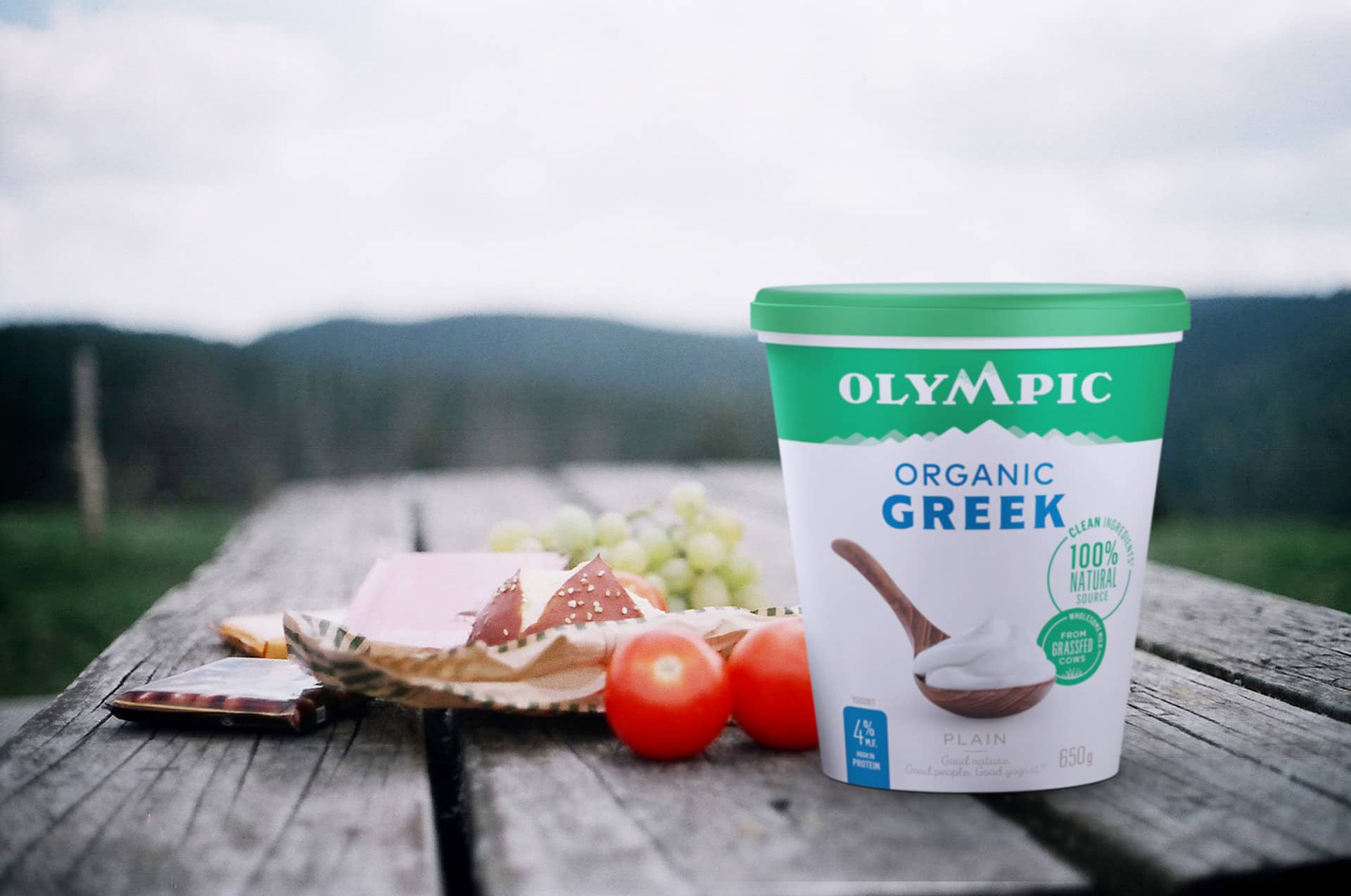 Top-quality natural products
All our products are made with 100% natural source ingredients to guarantee your 100% satisfaction.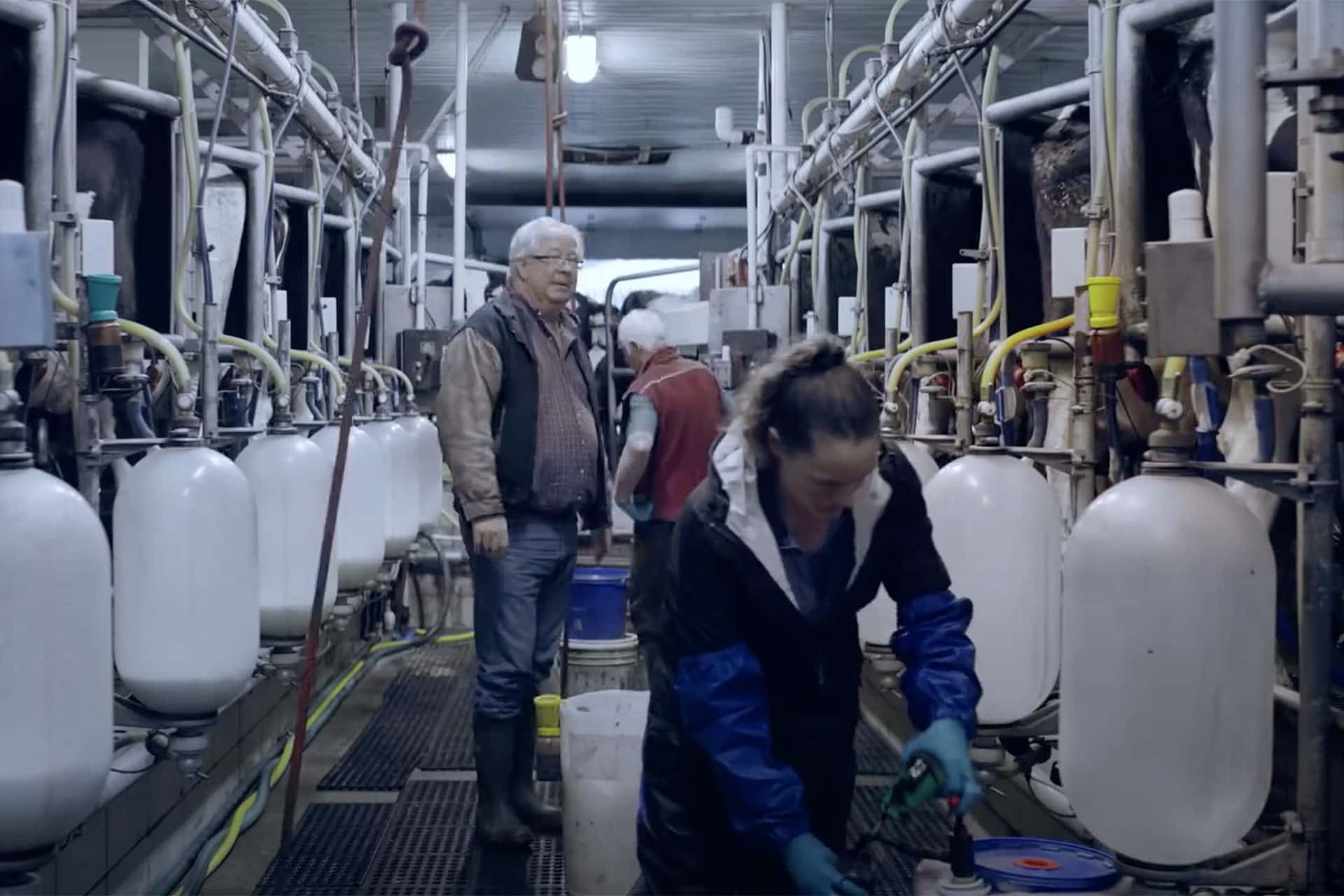 A simple production method
Our yogurts, kefirs and sour cream are made with care. With a view to always making simple and quality products, most of our yogurts are Balkan-style. This results in a naturally smooth and firm texture, for a truly delicious product.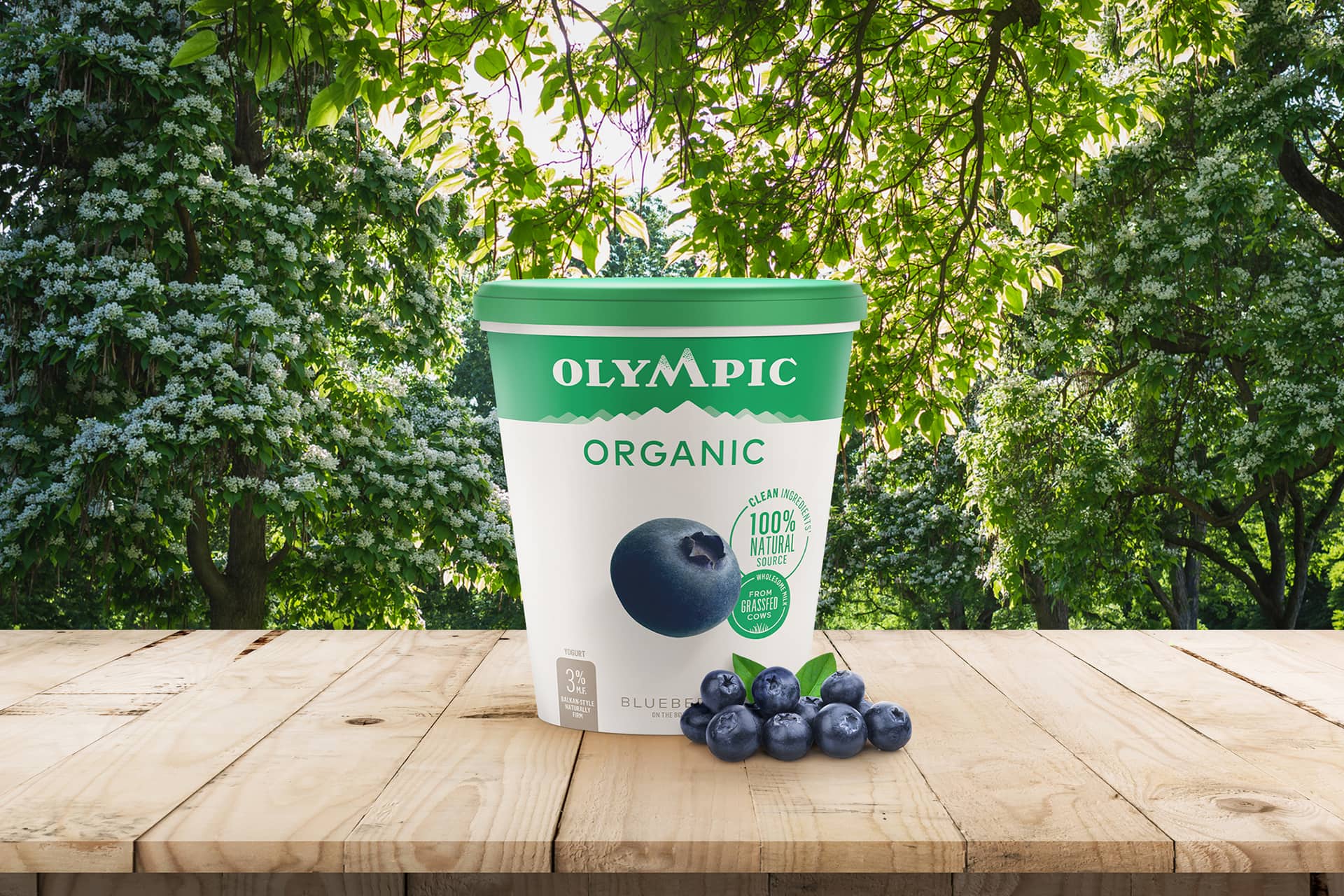 A brand with good values
Everything we do is done with respect for nature, cows and people. We have a good heart.