Thai coconut yogurt soup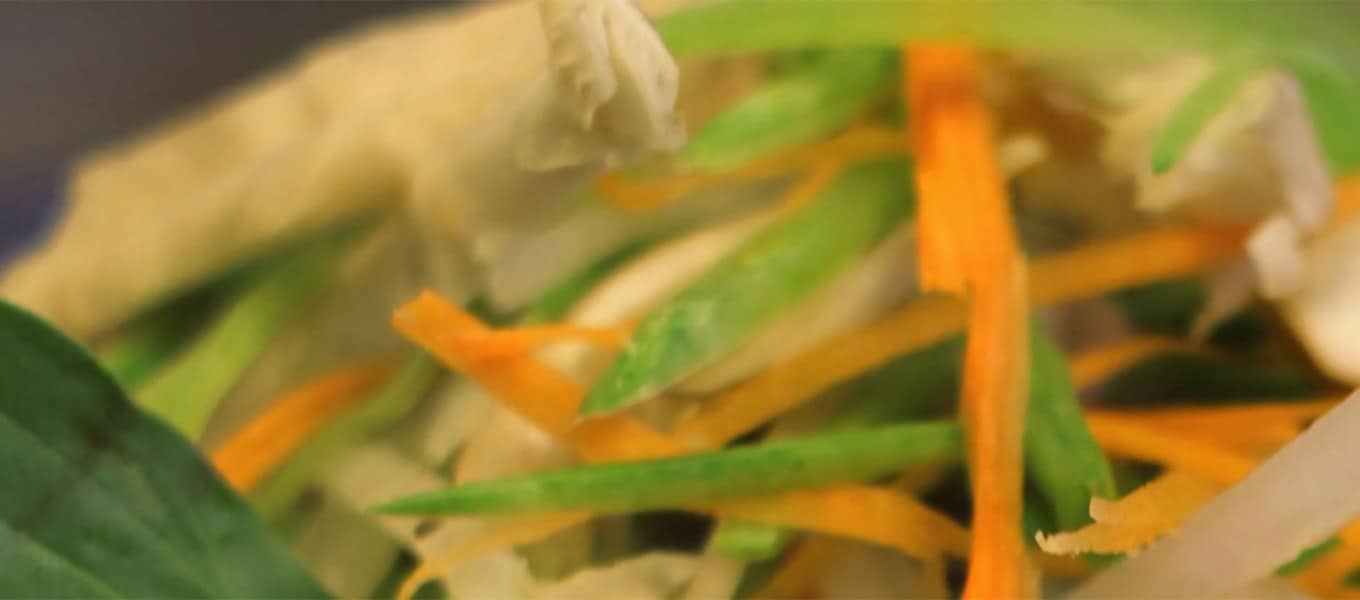 Preparation

15 minutes

Cook Time

15 minutes

Serves

4
When it comes to warming the cockles, nothing tops a soup. Here's my simplified version of a gourmet Thai soup. The Thai broth you make is crucial here, so make sure it's to your liking before you proceed with the recipe.
Ingredients
3 cups (750 ml)low-salt or homemade chicken broth

1

 shallot, minced

1

 clove garlic
2 tbsp (30 ml)toasted sesame oil
1 tbsp (15 ml)tomato paste
1 tbsp (15 ml)red curry paste
1 tbsp (15 ml)soya sauce
2 tbsp (30 ml)ginger, grated
1 tbsp (15 ml)Sambal Oelek
½ tasse (122 g)Olympic Organic coconut yogurt

1

 carrot, peeled and thinly julienned
¼ daikon, peeled and thinly julienned
5/8 de tasse (160 ml)snow peas, thinly julienned

6

 shiitake mushrooms, minced

8

 Thai basil leaves

2

 green onions, minced
Salt and pepper, to taste
Preparation
In a saucepan, bring the chicken broth, shallot, garlic, sesame oil, tomato paste, curry paste, soya sauce, ginger and Sambal Oelek to a boil. Reduce heat to low and simmer for about 10 minutes.
Pour the broth through a sieve to recover the juice, then add the yogurt.
In each serving bowl, spread the julienned carrot, daikon, snow peas and mushrooms, and cover with the broth. Season to taste. Garnish with 2 Thai basil leaves and the green onions, and serve immediately.