Yogurt and cucumber dip with zaatar pita chips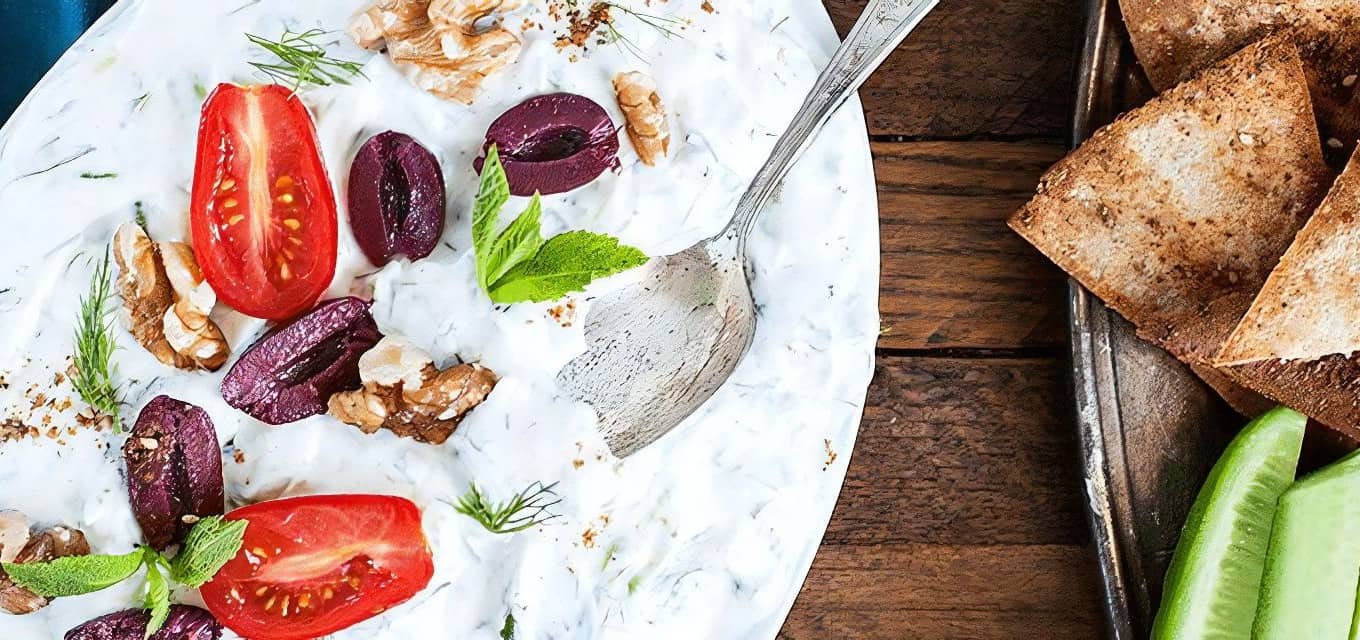 If you like dips, you will love this one!
Ingredients
2 cups yogurt Olympic Greek Plain yogurt
¼ cup lemon juice (about 2 lemons)
¼ cup finely chopped dill
¼ cup finely chopped fresh mint
2 tablespoons olive oil
1 grated clove of garlic
1 teaspoon of salt
pepper of the mill
grated cucumber
Chips of pita
4-6 pita breads
2 tablespoons vegetable oil
a big spoon of za'atar
Preparation
In a bowl, combine the Organic Greek yogurt with all the ingredients except the cucumber.
Grate the cucumber, remove excess water by pressing it in your hands or in a clean cloth.
Add the grated cucumber to the Greek yogurt mixture.
Adjust the seasoning if desired. Refrigerate.
Meanwhile, prepare the pita chips.
Cut the pita breads into 8 slices, place them in a bowl, sprinkle with olive oil and sprinkle with zaatar. Place on a baking sheet and bake for about 7 minutes until crisp.
Place the dip on a large plate, sprinkle with olive oil, garnish with cherry tomatoes cut in 4, lightly roasted walnuts (walnuts, almonds, pine nuts etc.). Serve with the pita chips.
Photo credit and recipe: Emilie Gaillet