Leek and mushroom soup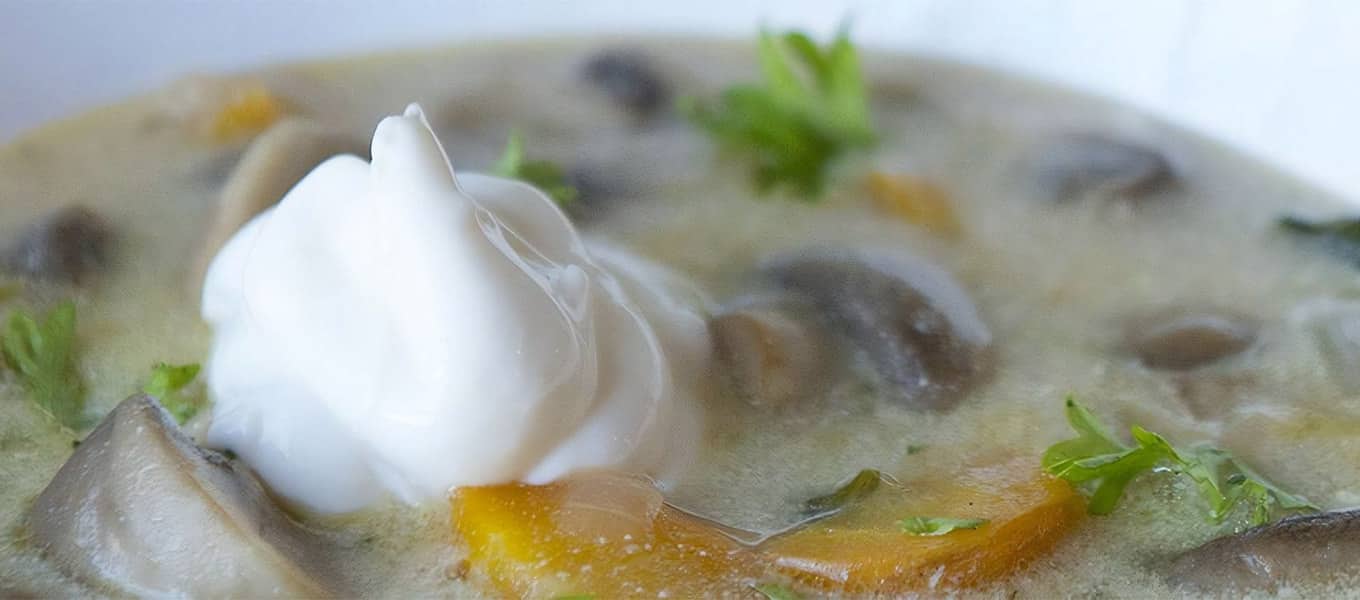 Use a variety of mushrooms for this leek and mushroom soup.
Ingredients
30 ml (2 tbsp)olive oil
30 ml (2 tbsp)butter
1 L (4 cups)chicken broth

1

 leek, chopped

1

 carrot, diced

1

 clove garlic, finely chopped
1 lb (454 g)assorted wild mushrooms (portobello, porcini, shiitake), sliced

2

 sprigs of fresh thyme, chopped
45 ml (3 tbsp) flour
364 g (1 ½ cups) Olympic Organic plain yogurt
30 ml (2 tbsp)of fresh flat-leaf parsley, chopped
Salt and pepper, to taste
Preparation
In a large saucepan, heat the oil and butter and sauté the leek, carrot and garlic until soft.
Add the mushrooms and thyme and continue cooking until golden.
Sprinkle with flour and season with salt and pepper.
Continue cooking and stirring for about 1 minute.
Add the broth, cover, and bring to a boil.
Reduce heat and simmer for about 15 minutes.
Add the yogurt and heat without boiling. Garnish with parsley.