Maple, mango and strawberry parfait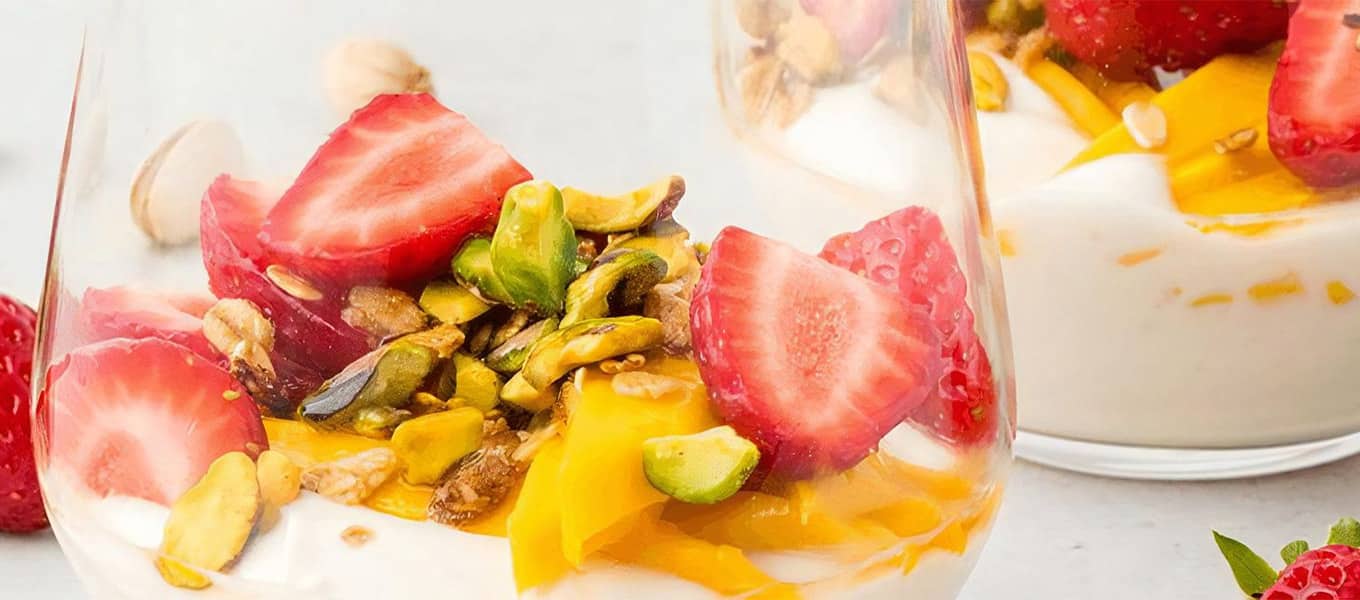 A perfect Parfait!
Ingredients
1 mango, peeled, pitted, sliced
1 cup (250 mL) strawberries in quarters
2 c. (30 mL) maple syrup
1 container (500 g) Maple Olympic Krema yogurt
¼ cup (60 mL) granola cereal or oat flakes
¼ cup (60 mL) crushed pistachios
Preparation
Place mango and strawberries in a bowl. Sprinkle with maple syrup and macerate at room temperature for 15 minutes.
Mix the Olympic Krema yogurt with the maple syrup and divide between 4 serving glasses.
Add the slices of mango and strawberries, then sprinkle with granola and pistachios. Drizzle with maple syrup, if desired, and serve immediately.
Recipe: Marie Asselin
Photo credits: Catherine Côté