Pumpkin bread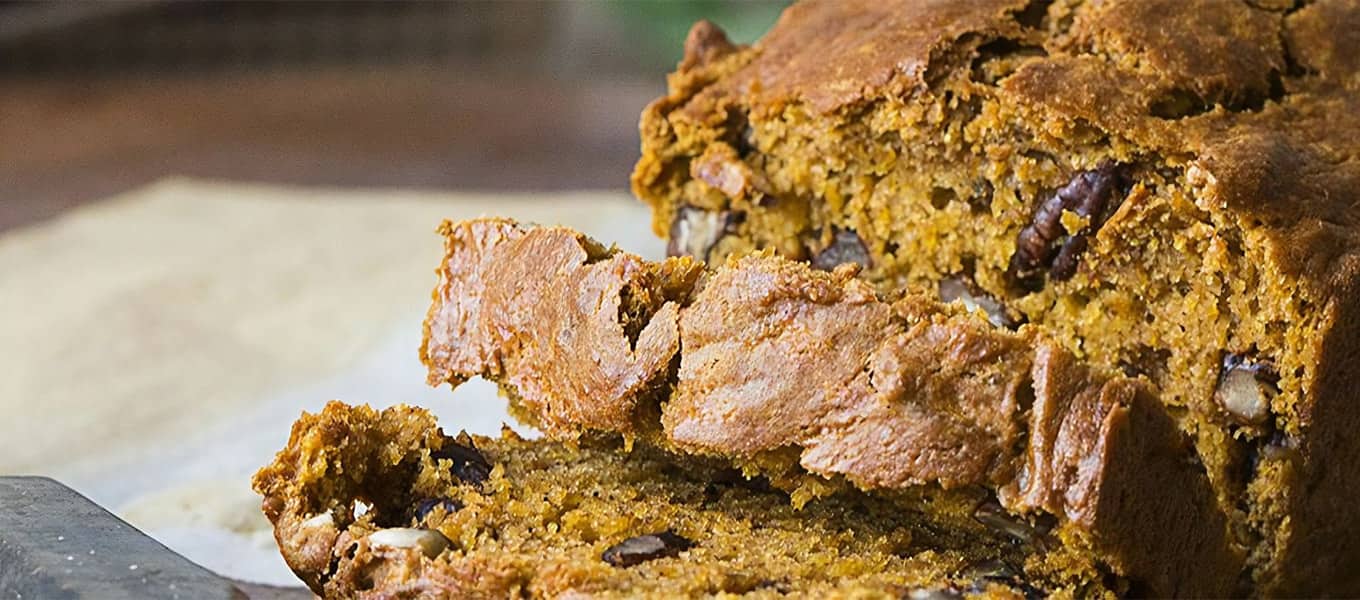 Serve hot with a dollop of Krema maple yogurt. The perfect complement to those cool autumn mornings.
Ingredients
1 ½ cup (375 ml) all-purpose flour
1 tsp (5 ml) baking powder
1 tsp (5 ml) cinnamon
½ tsp (2 ml) nutmeg
½ tsp (2 ml) baking soda
½ tsp (2 ml) salt
1 cup (250 ml) pumpkin purée
1 cup (250 ml) sugar
½ cup (122 g) Olympic Organic No fat french vanilla yogurt

1

 egg
2 tbsp (30 ml) butter, melted
1 cup (250 ml) pecans, grilled and coarsely chopped
Preparation
Preheat oven to 350°F (180°C).
Line a bread pan with parchment paper and grease with butter.
In a bowl, combine the flour, baking powder, cinnamon, nutmeg, baking soda and salt.
Set aside.
In a separate bowl, whisk together the pumpkin purée, yogurt, egg and melted butter.
Add the dry ingredients and stir until the dough is slightly moist.
Add the pecans.
Pour the dough into the pan and cook for about 40 minutes or until the top is golden and a toothpick inserted into the center comes out clean.
Makes one loaf.