Blueberry maple cheesecake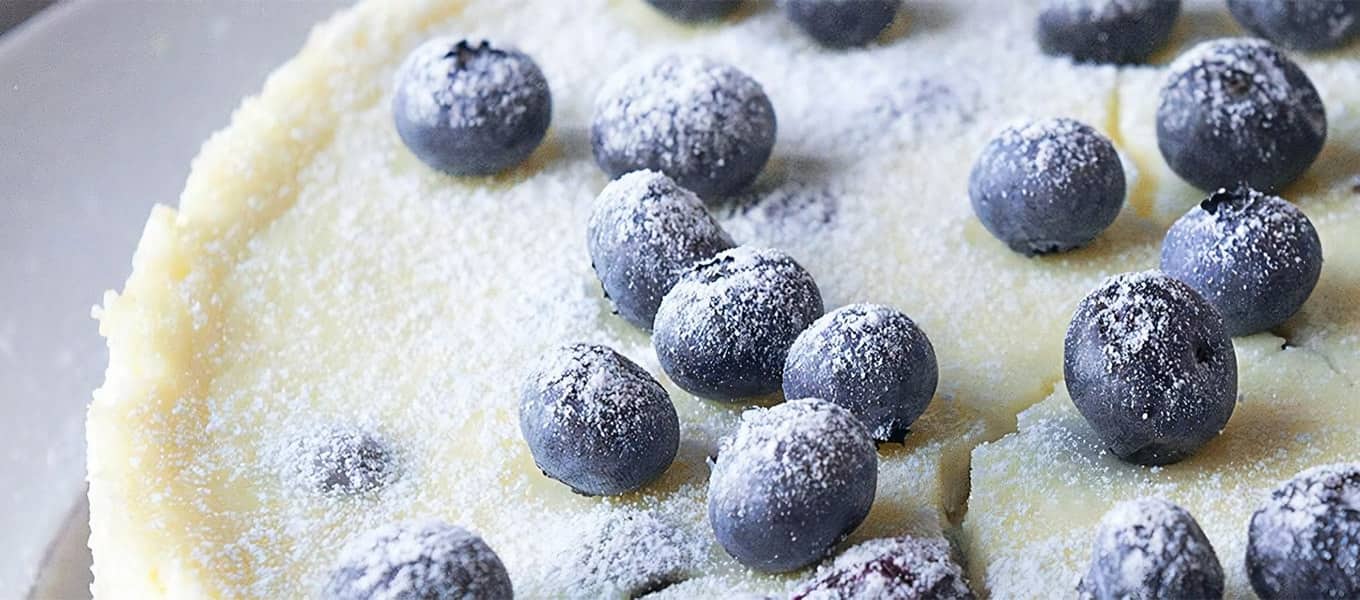 A delicious cheesecake ready in no time.
Ingredients
CRUST
1 cup (250 ml) crumbled Graham crackers
¼ cup (60 ml) butter, melted
2 tbsp (30 ml) sugar
CHEESE FILLING
500 g (2 tubs of 250g) organic cream cheese, softened

2

 eggs
⅔ cup (160 ml) Olympic Krema maple syrup yogurt
½ cup (125 ml) sugar
2 cups (500 ml) blueberries
Preparation
Preheat oven to 350°F (180°C).
For the crust, combine all the ingredients.
Evenly press the mixture to the bottom and sides of a cake pan to form the crust.
Cook for 8 to 10 minutes and let cool.
For the filling, whisk together cream cheese, eggs, yogurt and sugar in a bowl.
Add half the blueberries and pour over the cooled crust.
Bake for 35 to 40 minutes or until the filling sets.
Let cool.
Garnish with the remaining blueberries and sprinkle with icing sugar.